August 3, 2016 - Carson Pass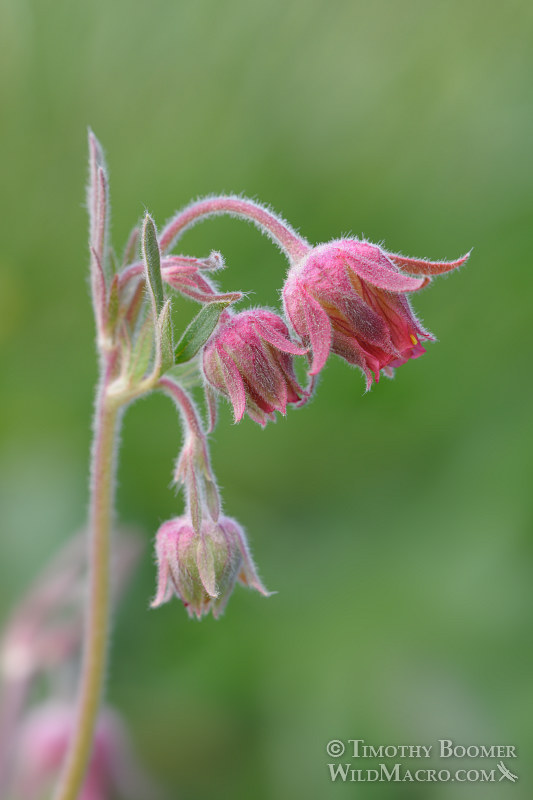 For those of you who may not be familiar with Carson Pass, this area offers some of the best wildflower hikes in California. With proper timing and the right environmental conditions, the floral displays beneath Round Top can be absolutely breathtaking. Hiking above 9000' with 30 pounds of photography equipment can also take one's breath away, but I'm usually too distracted by the beautiful scenery to mind. Every summer, I visit this special place with renewed enthusiasm and high hopes of expanding my already extensive collection of floral images from this spectacular, high-elevation environment. This year was no exception; in fact, I made four separate trips in July to explore different areas at different times. Sure, it was exhausting, but I found some beautiful and amazing things, which I will do my best to recount.


Despite the increased snowfall we received, it ended up not quite being the banner year for wildflowers I was expecting. This area is always magnificent, but when I think of Carson Pass wildflowers, I envision pristine examples of crimson columbine, alpine shooting star, little elephant's head and vast, sloping meadows of giant red Indian paintbrush and lupine. I did see all of these plants, but none were in great condition, and those meadows of paintbrush and lupine were not as full or as vibrant as I've seen in past years (see left). I tried not to let it get me down, though; I got plenty of much-needed exercise, met several very friendly hikers and took the time to photograph the following subjects that I probably wouldn't have bothered to explore if my old favorites had been in better shape.


The first new plant I found is sparse-flowered bog orchid (Platanthera sparsiflora). It's entirely green, so from a distance, it doesn't appear to be much more than a bumpy stalk — certainly not your poster child for a beautiful wildflower. Upon closer inspection, however, those little bumps turn out to be tiny orchid blossoms with plenty of details to "ooh" and "ah" over. As the common name implies, these inconspicuous wildflowers love wetlands, so look for them on stream banks, seeps and other moist areas. I only saw these on the south side of the pass on the Woods Lake loop.


The next wildflower I added to my image library is Lewis's monkeyflower (Mimulus lewisii), named in honor of Meriwether Lewis of the famous Lewis and Clark Expedition. Unlike bog orchid, this plant has very showy, pink flowers which are difficult to miss. Also unlike bog orchid, no hiking was required to reach these plants; they were right along the edge of the Carson Pass overflow parking lot which overlooks Red Lake. It almost feels like cheating to photograph something so beautiful without having to hike to it, but I'll count the swarms of mosquitoes I had to fend off as work enough.


Monument plant (Frasera speciosa) is hard to miss, since it towers over the surrounding vegetation. It can apparently reach heights of up to six feet, but the dozen or so that I saw were not quite that tall (about three feet on the south side of the pass below Winnemucca Lake and about four feet on the north side towards Showers Lake). Much more interesting than its height is the fact that it is now known to be monocarpic, meaning that it grows for many years (typically 20 - 40, but up to 80), produces flowers only once, and then dies. The plant as a whole is fairly bland for my taste, but up close (which is my specialty, of course), its flowers prove to be incredibly intricate.


In my opinion, one of the most graceful wildflowers at Carson Pass is prairie smoke (Geum triflorum), so I have chosen it as the main picture for this blog entry (see top). When viewed from ground-level, it is every bit as elegant as the more popular flowers, but its small stature and the fact that its blossoms nod downwards keep it from screaming for attention. Indeed, many fellow hikers couldn't even tell what I was photographing until I specifically pointed it out. I usually have no photographic interest in wildflowers once they are past their prime, but prairie smoke is one exception. Once one of these flowers has been pollinated, it points to the sky and opens up, revealing long, hairy styles which have a smoky appearance and give rise to the common name. I found a few of these on the south side of the pass, just east of Round Top Lake, but the vast majority seem to be on the north side, a bit past the first small pond on the Pacific Crest Trail. This area is also home to the western blue flag (Iris missouriensis), whose large, showy flowers no doubt steal the show whenever they are in bloom.


The boggy shore on the west side of that small pond (the side opposite the main trail) provides the perfect habitat for a dense population of alpine shooting star, but they were all dried out by the time I went this year. The beginning of July would probably be ideal for that location. No worries; I found something else which kept me fascinated for nearly two hours. The pond was filled with literally hundreds of tadpoles, which were being hunted by
at least a dozen mountain garter snakes (Thamnophis elegans elegans). Some of the snakes were seeking shelter in the grass on the land, but many remained motionless in the shallow water, surrounded by equally motionless tadpoles. After a while, something (probably some pesky photographer) would startle a snake into swimming further into the water. The movement of the snake, however, would send the tadpoles into a frenzy, which apparently made the snake completely forget about said photographer and begin viciously striking at the aquatic smorgasbord. To my surprise, the excitement did not end once a tadpole was caught; instead, the snake would begin death-rolling its prey as an alligator would. I don't really see the need for this with such a small meal, but it was nevertheless enthralling to witness.

With a place as popular, beautiful and beloved as Carson Pass, a profusion of blog articles already exists, but I hope that my readers find this to be a unique and entertaining perspective. However, even the best writing and photographs cannot possibly do this area justice. At the risk of drawing even more crowds to a place that already gets overcrowded on summer weekends, I have to recommend that you simply go and visit for yourself. Just arrive early, consider taking time off work to go on a Tuesday, and above all else, do not forget your mosquito repellant.

Next Entry: Machado Postpile - 9/25/16

Previous Entry: Butterfly Valley Botanical Area - 6/16/16

Blog Archive




Interested in buying a print or licensing a picture? Click on the purchasing link for more information or contact us with any questions you may have. Thanks for looking!

Back To Top

All images & text copyright Timothy Boomer. All rights reserved worldwide.