Natural History Photography Blog by Timothy Boomer
September 3, 2017 - Rattlesnake Plantain Now in Bloom

Most people who spend much time hiking through forests have probably seen the unique and attractive leaves of rattlesnake plantain (Goodyera oblongifolia). The striking foliage is present year-round, so careful timing is not required. Its flowers, however, are another story. They come into bloom late in the year when most other wildflowers have already withered away, and when most photographers have given up hope of finding any plants in decent photographable shape for the next several months.

As you might recall from my Spring Cleaning
blog entry, I noticed rattlesnake plantain leaves last year at Kruse Rhododendron State Natural Reserve, just north of Salt Point State Park. I'd seen them at a number of different locations in the Sierra before, but never in great quantities and never in bloom. So when I found at least 50 different specimens along the Phillips Gulch Trail, I took note and made plans to return when I hoped the flowers would be blooming.

On September 2nd, I decided to give it a shot. I was initially disappointed to see that most of the plants were still just leaves, but I eventually found some specimens with tall, hairy stems and tiny, green buds near the top. This wasn't quite what I was hoping for, but it was enough to give me hope and the motivation to keep searching. I hiked at a casual pace for about an hour before finally turning back. I still hoped I would notice something different while facing the opposite direction, but I was beginning to think the odds weren't very good.


Not wanting the entire hike to be all for naught, I eventually decided to just get a picture of the leaves. I found what I thought was an attractive cluster, set up my gear, and finished within a few minutes. As I was beginning to put away my equipment, however, I noticed some more plants a little further up the hill away from the trail. Once I stood at the right spot, I could see that there were literally dozens of specimens all within 15 feet of each other. I excitedly checked them all out, and as you can tell from the picture at the beginning of this post, I'm happy to report that I finally found some rattlesnake plantain flowers in bloom!

For those of you who'd like to see these flowers in person, you can probably go anytime in next two or three weeks, as there were a good number of plants with buds still forming. There's a small parking area on Kruse Ranch Road, about a half mile from Hwy 1. From there, start hiking down Phillips Gulch Trail on the south side of the road. You'll find rattlesnake plantain scattered occasionally beside the trail, but for the large cluster where I got these pictures, you'll have to hike for about half an hour, depending on your pace. (I was carrying a lot of heavy equipment and constantly looking for suitable photography subjects, so don't judge me if you make it there in ten minutes!) After following several switchbacks and crossing a couple small bridges, you'll have to climb over or under a fallen tree that blocks the trail. Just past that, another tree blocks the path, but it's probably easier to just walk around that one. The orchids will be on the right side of the path, just a little bit past that point (maybe 25 feet?). Please tread lightly and carefully; unlike actual rattlesnakes, these plants don't have any way to warn you if you're getting too close.

Blog Archive

March 20, 2017 - Spring Cleaning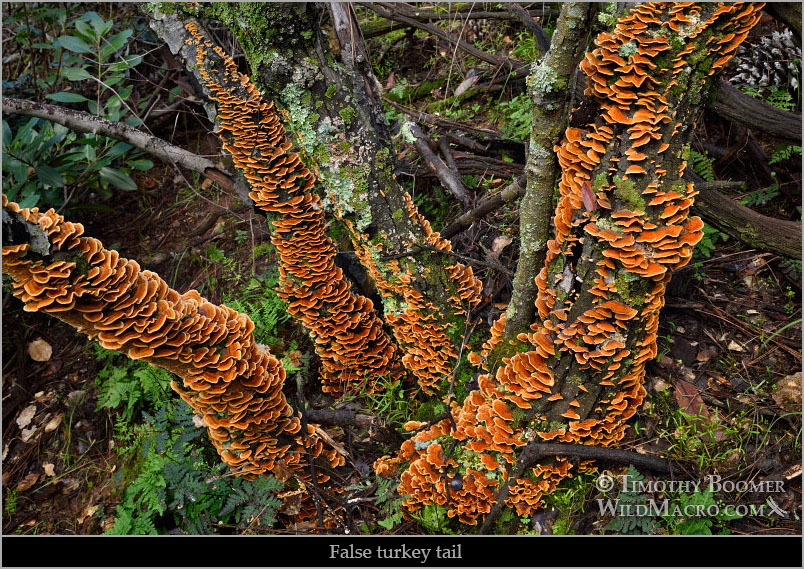 Photographically speaking, fall and winter are generally pretty slow seasons for me. I might make a couple trips to the coast in search of mushrooms, but it's usually a time for me to catch up on the things that get pushed to the back burner during the warmer months. I planned to use this dormancy period for photo editing, web development, marketing, and writing blog articles about the adventures I was too busy to document last summer. However, seeing as this is my first blog entry in well over four months, I obviously didn't stick to the plan. But neither did the weather.

As everyone in the Golden State must surely be aware of, California received an extraordinary amount of precipitation this winter. And while this came with its share of flooding, landslides, road closures, and dam failures, it also ended our five-year drought and provided more ideal conditions for mushrooms than we might see for many years to come. In light of that, I simply had to leave most of those aforementioned items on the back burners while I explored our soaking wet natural world to see what colorful and intriguing fungi would emerge. Of course, these explorations left me with a plethora of photos to edit and additional adventures to write about, so now I have even more cooking. Pretty soon I'm going to need a bigger stove.

Well, now that winter is officially over, I think it's time to do some spring cleaning and finally clear some of these thoughts out of my head before we get too far into wildflower season. A detailed account of every single trip would be overwhelming, so I offer the following highlights from my fall and winter adventures instead:


I kicked off mushroom season with a drive to Kruse Rhododendron State Natural Reserve, just north of Salt Point State Park. Salt Point really is great, but Kruse offers a similar forested habitat with free parking and much fewer visitors. South of the parking area is the Phillips Gulch Trail, which is where I found these slimy webcap mushrooms. Beautiful and disgusting, all at once! I also noticed the evergreen leaves of rattlesnake plantain in several locations along the trail, but the flowers of this orchid won't be in bloom until summer. The trail north of the parking lot leads to a small creek, which is a great area to look for California slender salamanders.


After another good rain, I made a trip to Big Basin Redwoods State Park, whose towering trees are nothing short of majestic. Still, I found myself predominately looking for nature's smaller wonders along the forest floor. My favorite find that day in California's oldest state park was a group of honey mushrooms emerging from a fallen redwood tree. Also, no trip to Santa Cruz County would be complete without a banana slug sighting.



Once December rolled around, I went for a hike at Indian Grinding Rock State Historic Park. I saw a number of mushrooms that I have yet to identify, but carbon antlers and apricot jelly are both pretty distinct. As I was searching for one last mushroom before the day ended, I came across this beautifully backlit collection of manzanita bark suspended by spider web. I don't know if there's much market value to a purely artsy picture such as this, but I still like the way it looks.

In January, my wife took the kids and me on a surprise birthday trip to Red Rock Canyon National Conservation Area in Las Vegas (thanks, Ana!). All those vibrant colors and fantastic geological features provided a huge change of pace from the heavily shaded forest floors I'd been exploring. The most memorable part of the trip for me was hiking back to the car from Lost Creek Waterfall. It was a bit of a winter wonderland, and one stretch of the trail was particularly icy. One by one, all four of us slipped and fell on our behinds, fortunately injuring nothing but our egos.

Though it was fun to visit all these "exotic" locations, there's something to be said for staying close to home. That's why I hiked at Black Diamond Mines Regional Preserve more than any other single place this fall and winter. In addition to saving gas, I was able to explore during the time I would have otherwise spent driving, and it proved to be very productive. In addition to the false turkey tail featured at the top of this article, I also found tons of "true" turkey tail, gilled polypore, and split gill.


I found more than just mushrooms at Black Diamond Mines though; February marked the beginning of wildflower season in the park, with Indian warrior, Henderson's shooting star, Padre's shooting star, and manzanita all coming into bloom. In addition to common manzanita, the rare and endangered Mount Diablo manzanita also makes an appearance (ironically, it actually seemed to be more common than common manzanita, especially along the ridge trail). Indian warrior and Henderson's shooting star were abundant and widespread in the park, but Padre's shooting star was a different story; it was a new find for me that I only saw on the hillside by the Eureka coal mine.


With wildflowers popping up all over the place, March has also been a busy month for me. But even though most of it was technically still winter, those adventures just don't seem to be in the same spirit as the rest of this post, and will therefore have to wait on the back burner for another day. At least now I cleared off some space for them, though.

Blog Archive

November 6, 2016 - My Vote's for Spiders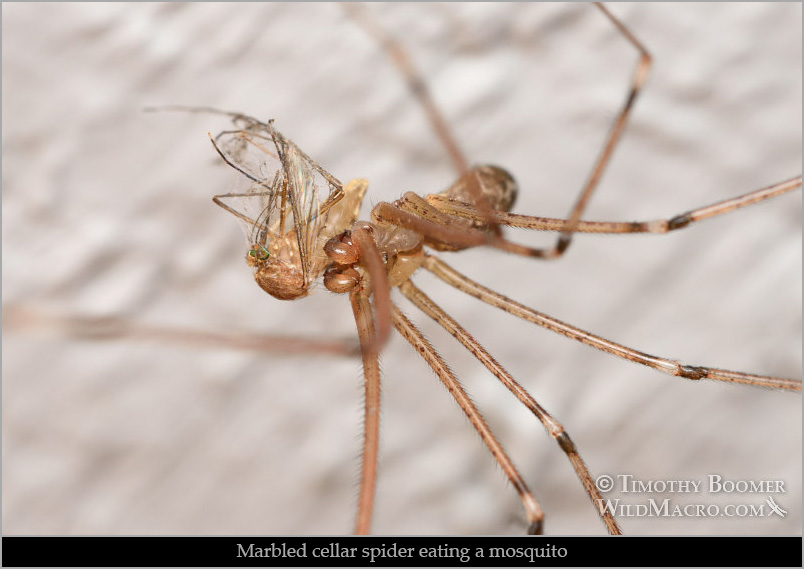 Look, I get it. They skitter around on all those hairy legs, Hollywood movies vilify them, and stories have been passed down through the ages warning of the dangers that spiders pose to humans. The things is, very few of these portrayals are based on truth. Have you heard the one about daddy longlegs being the most venomous spider in the world, but with fangs too short to bite you? How about people eating 8 spiders per year in their sleep, spiders laying eggs in our faces, or the brown recluse making its way to California? All hoaxes. But spiders do bite people all the time, right? I'm 35 years old and spend much more time around spiders than the average person, but to the best of my knowledge, I have never been bitten by one. Sure, most of us have found unexplained red bumps and attributed them to spiders, but that's far from scientific evidence. Although it's possible that spiders were involved, insect bites and various skin infections are much more likely. If we were all completely honest, I think very few of us could say we've personally seen a spider in the act of biting someone.


On the other hand, I bet everyone who's old enough to read this post can say with absolute certainty that they've been bitten by mosquitoes. In addition to the unsightly bumps and maddening itchiness, mosquitoes are known carriers of many serious viruses. Well, guess what — spiders eat mosquitoes! Ever been stung by a bee or yellow jacket? Spiders eat them, too. Don't like flies in your house or aphids in your garden? Without spiders, there would be even more. The truth is that spiders help to control the population of true pests and are actually quite beneficial. I'm not saying that you should let your kids play with black widows, but maybe it's not such a bad idea to leave those webs above your doorway alone or put that slipper away when a friendly house spider makes its way across your bedroom wall. So in this crazy election season and always, I urge you to ignore the lies and mudslinging, and give spiders a chance.

This message has not been endorsed by any arthropod seeking office or any organization controlled by an arthropod seeking office.
Interested in buying a print or licensing a picture? Click on the purchasing link for more information or contact us with any questions you may have. Thanks for looking!

Back To Top

All images & text copyright Timothy Boomer. All rights reserved worldwide.